Something we haven't really talked a whole lot about because we really want the players and coaches to see it, but we've spent almost $2.5 million on a brand-new locker room for our players at the stadium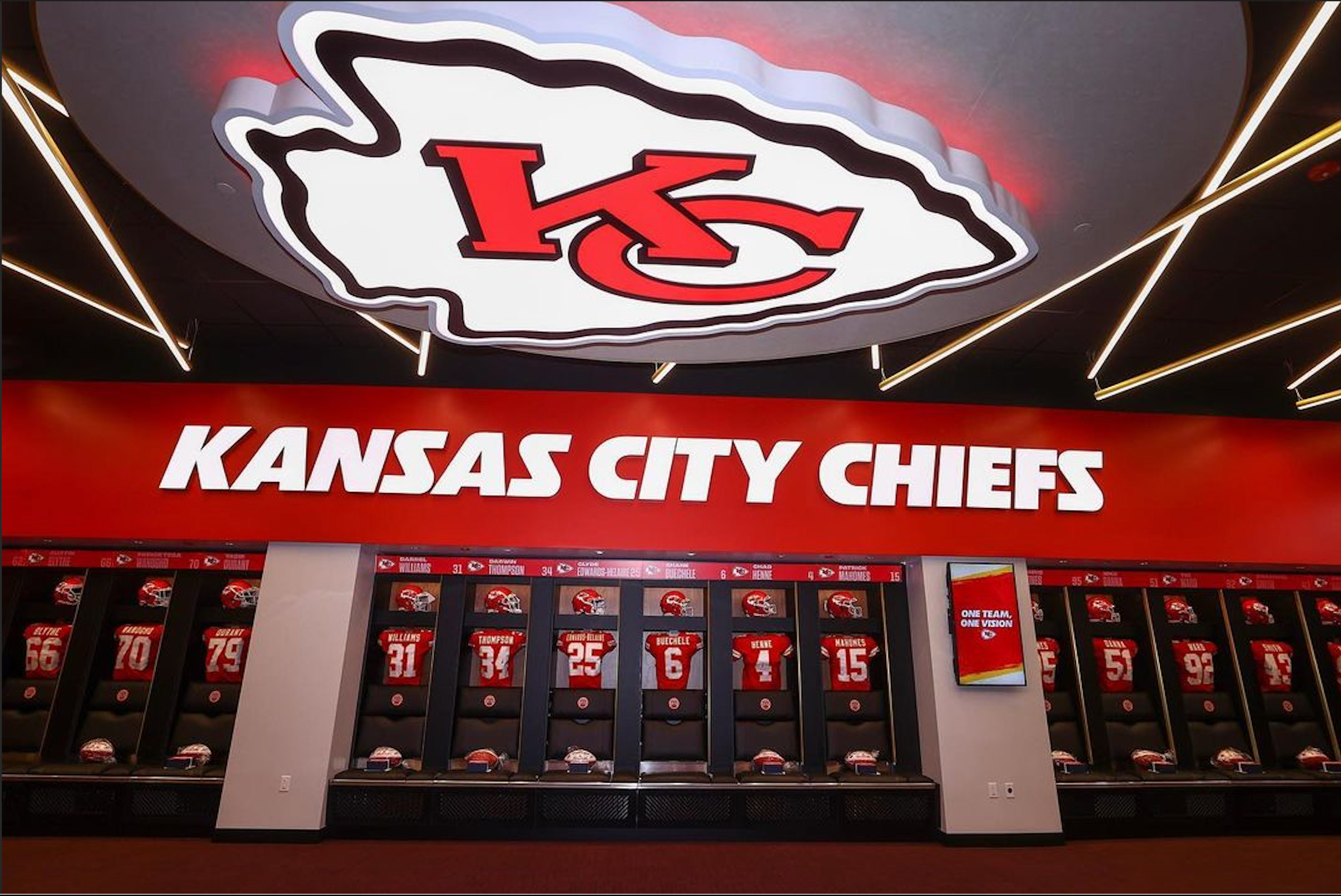 The Chiefs' locker room received a major facelift. Among the upgrades are brand-new lockers, a ceiling logo in the center of the room, a Gatorade bar, accent lighting and new carpeting in order to provide the players with the best area possible as they prepare for kickoff.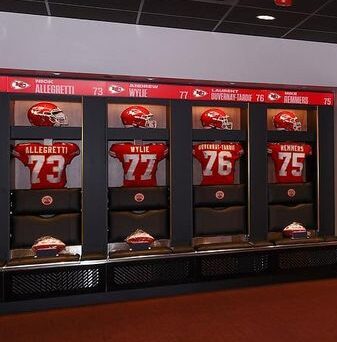 It would be good to have more text here with at least one more picture of something specific in the locker room.