The locker room is absolutely amazing," said Candice Lee, athletic director at Vanderbilt University. "I'm so excited, because these kids deserve that. They deserve it, and it also feels good to be able to tell the donors and the people who have supported this project that this is a tangible thing and we're ready to press 'go' on that."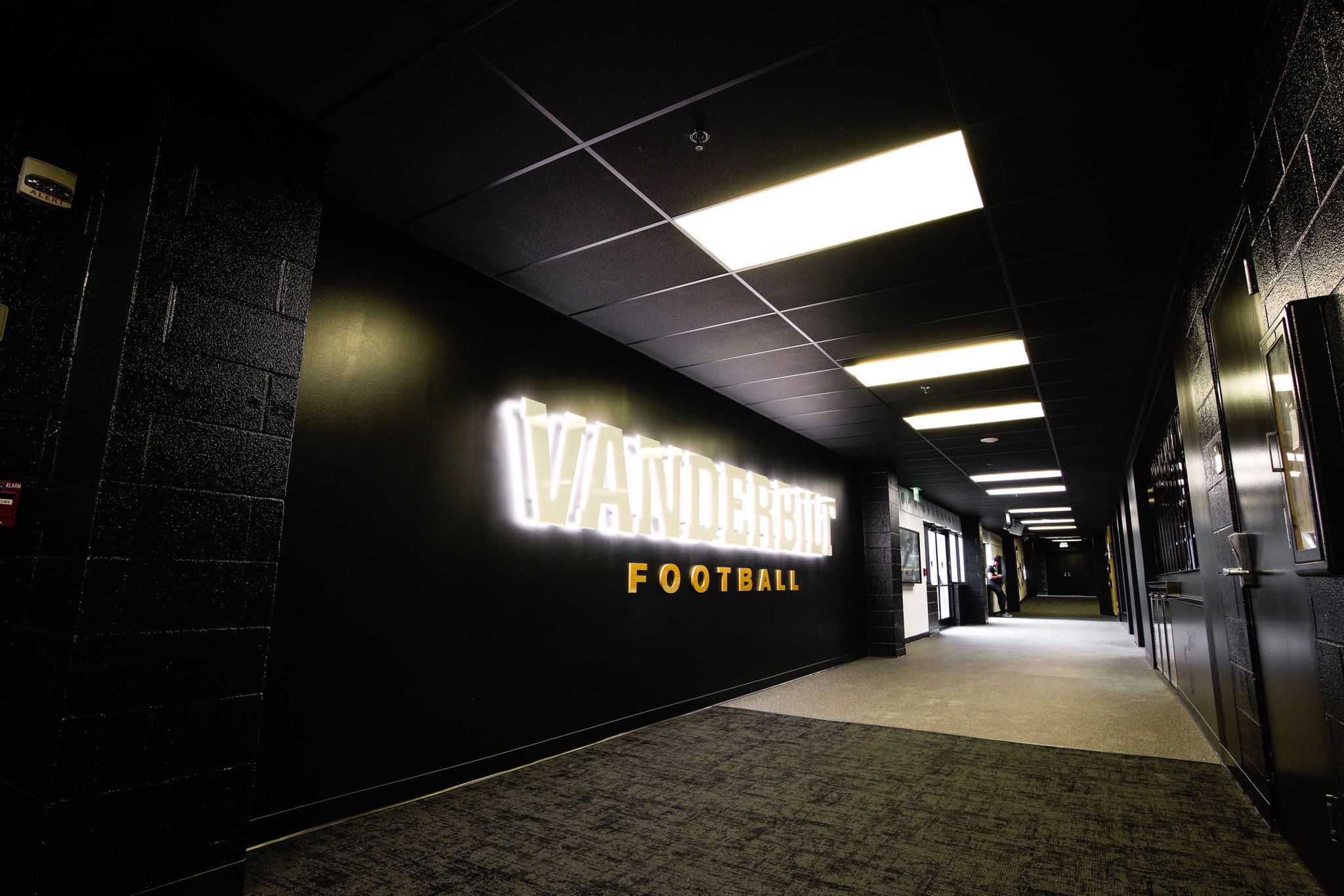 The locker has forced air into the shoulder pads to air dry and help stop staph infections. It will also help when they spray the gear and sanitize to help cleaning at a faster rate and will stop the spread of viruses and bacteria through the gear.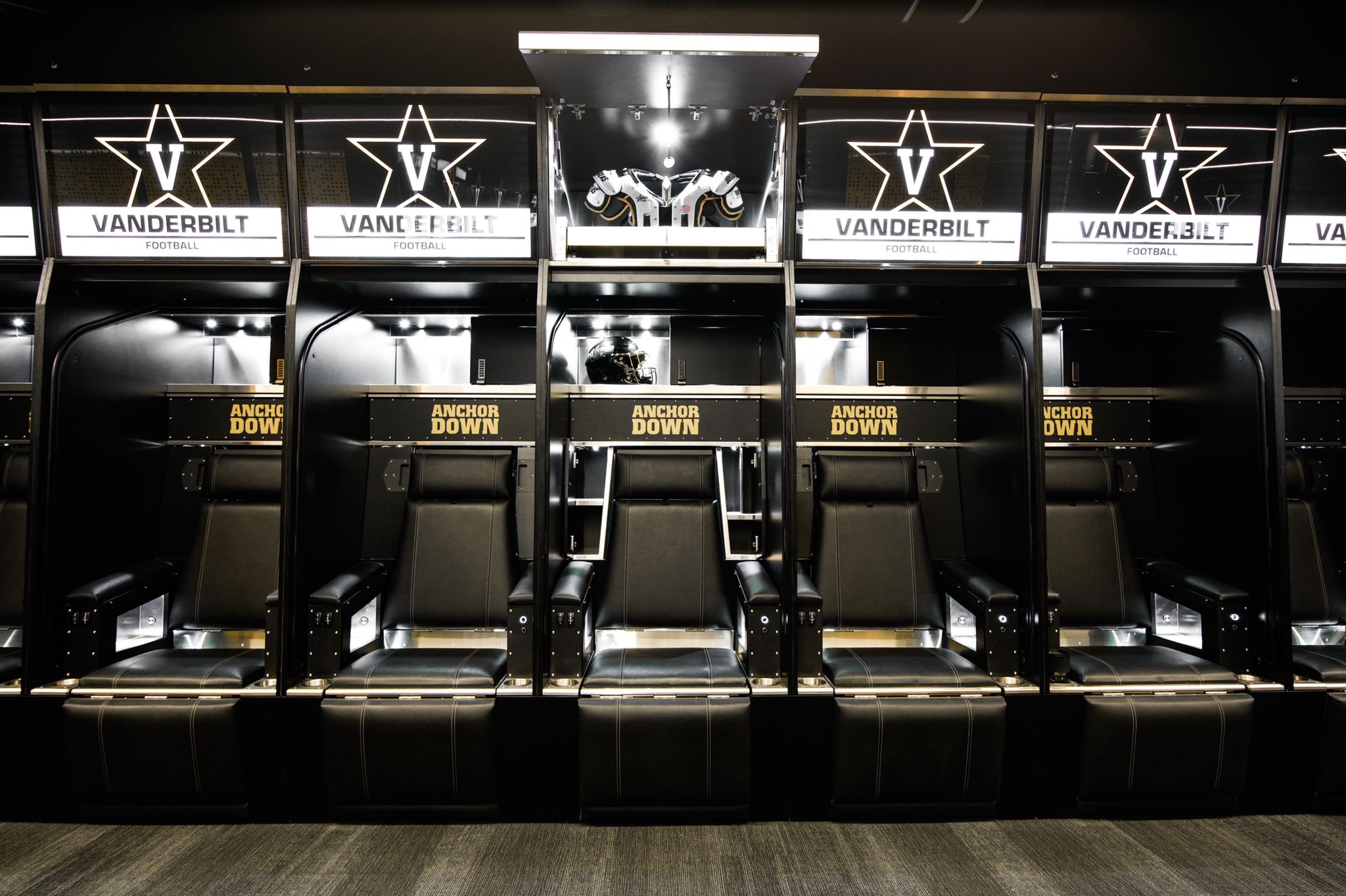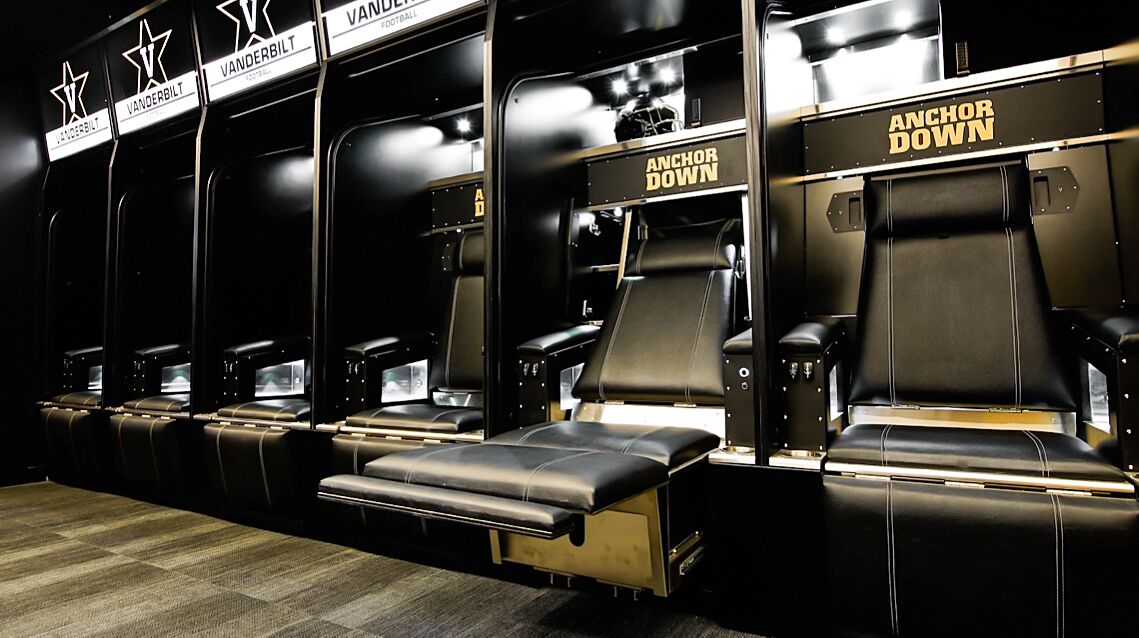 Each locker features a patent-pending, built-in recliner and sleep pod element with a roll up door that each player has complete control over.
A dual fan drying system is integrated into a pullout tray to circulate air in each set of pads, a helmet fan drying system.
In total, the new locker room project has 16 patented items specific to Vanderbilt's lockers, and Longhorn Locker Co. said Vanderbilt has exclusive rights to them until 2022.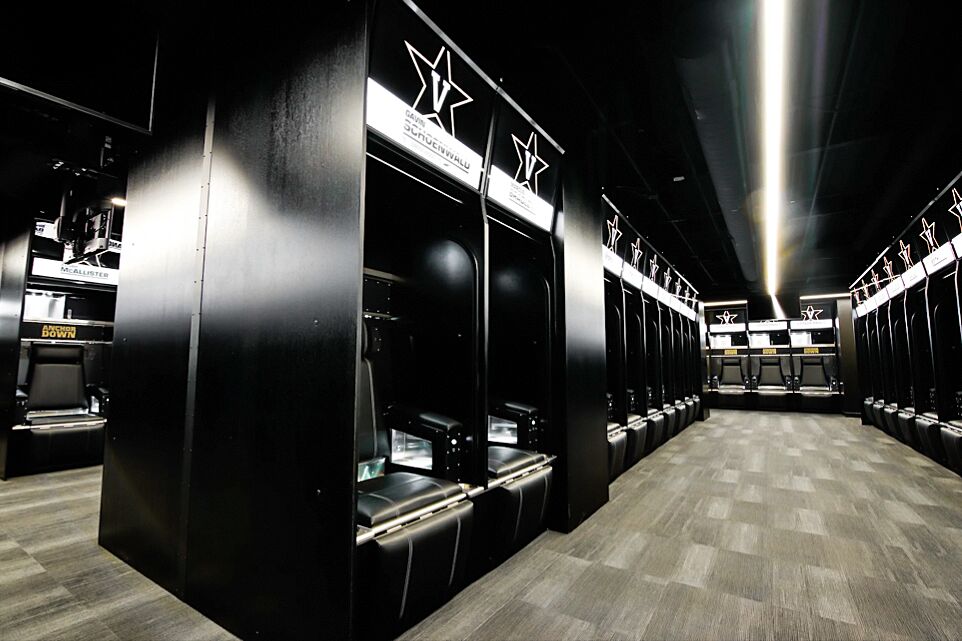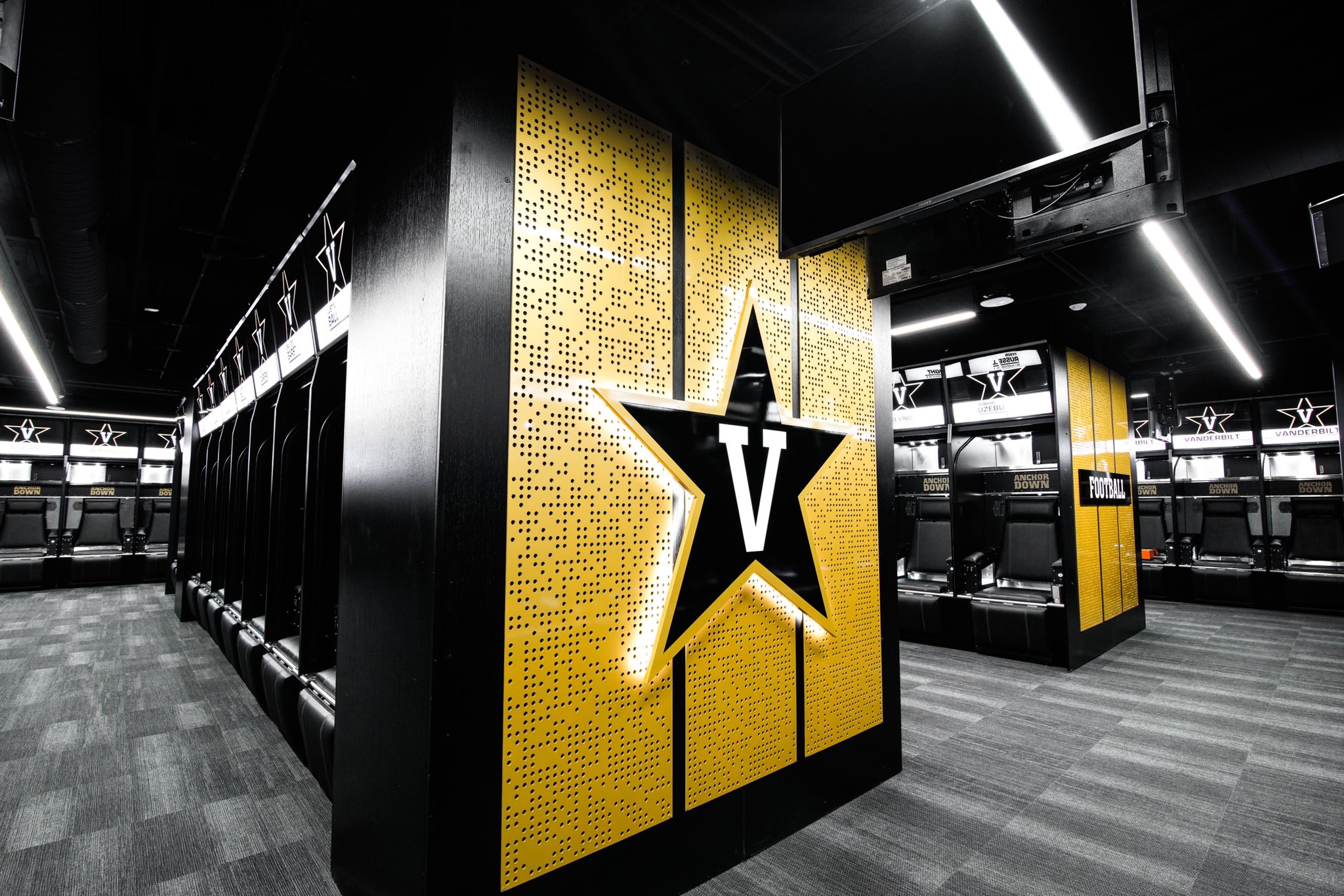 Some of the patented features of the new lockers include:
A shoulder pad Waterfall Battle Gear rack
A dual fan drying system integrated into a pullout tray to circulate air in each set of pads, a helmet fan drying system
A quick dry compartment with an Air Raider fan drying system to help dry the equipment and slow the spread of staph infection and other contagious diseases
A ventilated system to help dry the equipment and slow the spread of staff infection and other contagious diseases
A patent-pending built in recliner and sleep pod element with a roll up door that each player has complete control over
A unique light-up player graphic
The locker itself is manufactured out of antimicrobial materials and patented stainless steel and marine-grade vinyl cushions