DBU Soccer
Longhorn Lockers custom lockers company proudly presents the Dallas Baptist Soccer locker room.
Dallas Baptist University Soccer
Dallas, Texas || Founded in 1898
DATE: 2016
CLIENT: Dallas Baptist University Soccer
PRODUCT: Custom AIM Lockers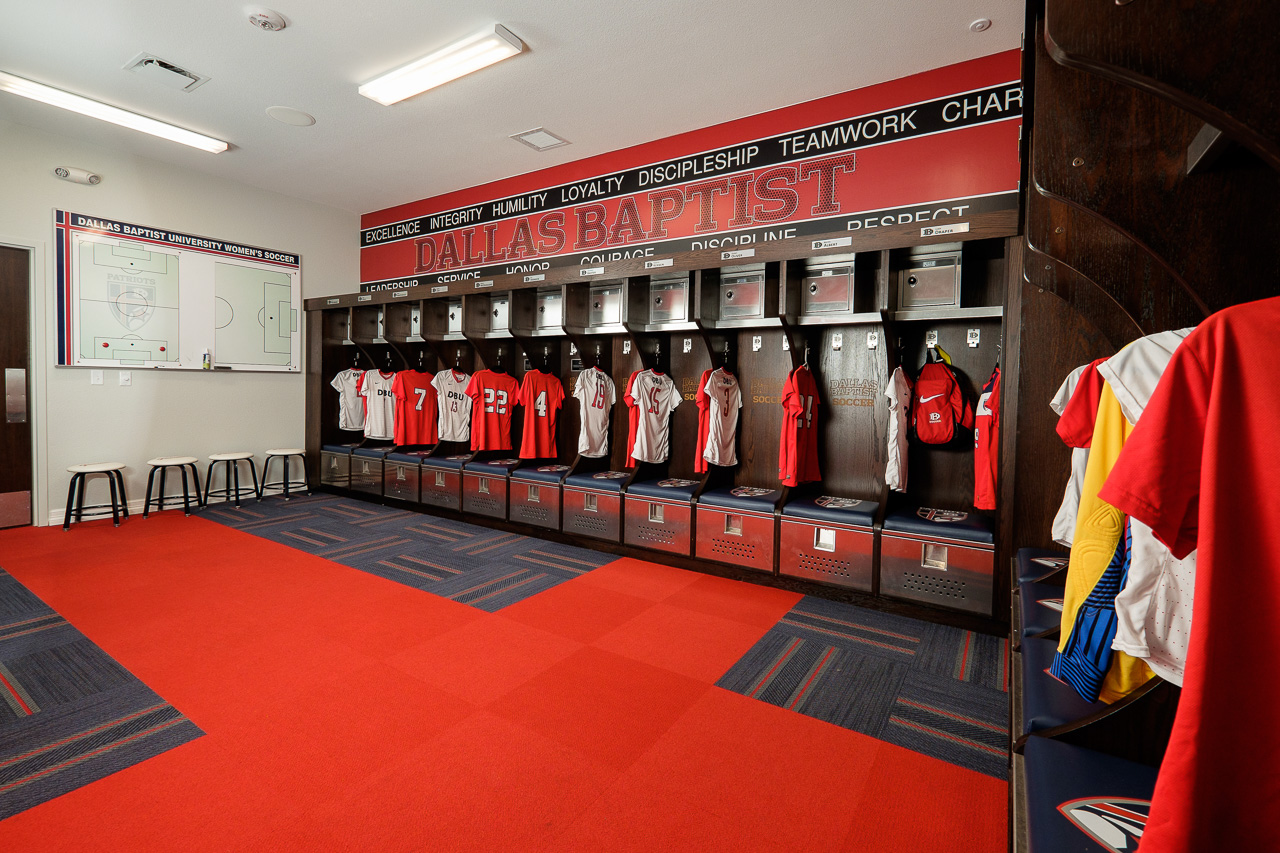 Testimonials
"In the end, what really made us choose Longhorn Lockers was the people. People do business with people."

Longhorn lockers has gone above and beyond the call of duty in creating these lockers that not only look great, but will also stand up to the test of time.
","singlePageDelegate":".cbp-singlePage","singlePageDeeplinking":true,"singlePageStickyNavigation":true,"singlePageCounter":"
{{current}} of {{total}}
","singlePageAnimation":"middle","singlePageInlineDelegate":".cbp-singlePageInline","singlePageInlineDeeplinking":false,"singlePageInlinePosition":"top","singlePageInlineInFocus":true,"plugins":{},"coverRatio":"300:272"}});